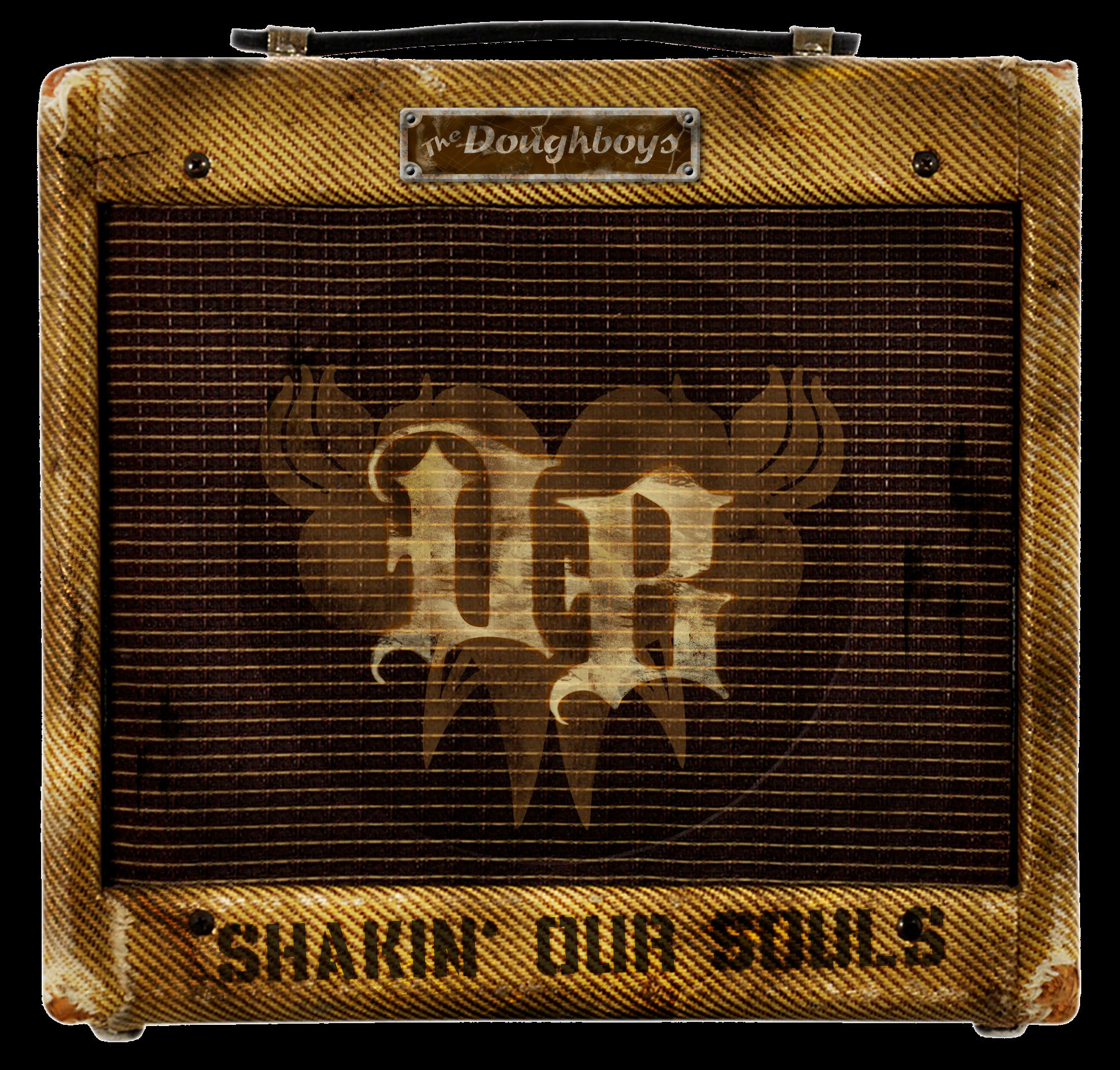 MP3 1. Land (4:23)
MP3 2. Rush On You (2:40)
MP3 3. One More Time (3:03)
MP3 4. It's A Cryin' Shame (2:55)
MP3 5. Tuggin' Me Back (3:00)
MP3 6. Keep Your Dog Off Me (3:45)
MP3 7. Shakin' My Soul (3:25)
MP3 8. Slip Back (3:50)
MP3 9. Second Street (4:15)
MP3 10. Love Is The Seed (3:25)
MP3 11. Until The Clock Strikes Doom (2:54)
MP3 12. Sleeper (3:35)
MP3 13. Trail Left Behind (2:55)
MP3 14. Route 22 (4:34)
Brilliant Display of Rock & Roll Craftsmanship
on New Jersey Quartet's 3rd Studio Outing
Just when you thought rock'n'roll had run its course…along come The Doughboys, with their third studio album – Shakin' Our Souls. Chock full of hooks, riffs, powerhouse performances & The Doughboys' own brand of infectious & immediately immortal rock'n'roll, The Doughboys raise the bar for what new rock music can & should achieve in the 21st century.

The Doughboys first reunited in 2000 after a break of several decades, releasing a brilliant debut disc in '07 (Is It Now?), a spectacular sophomore effort in '09 (Act Your Rage), a live performance/documentary DVD (Rock N' Raw), no less, in '11, & now – Shakin' Our Souls!

And you thought nobody out there was coming up with that nice warm analog sound anymore…The Doughboys (Mike Caruso, Gar Francis, Richie Heyman & Myke Scavone) offer up 14 brand new, all original tracks, showcasing their stellar songwriting chops & instrumental & vocal prowess, with guest appearances by such notables as Mark Lindsay (of Paul Revere & The Raiders, who also wrote the album's liner notes) & Ten Wheel Drive's Genya Ravan.

Remember how records used to sound? Like the band was playing in your living room! Well, this new Doughboys album was recorded live to 2" analog tape at the House of Vibes in The Doughboys' home state of New Jersey, produced by the band & Kurt Reil. Those nice wide tracks imbue the sound with warmth that only real, non-digitized sound waves can achieve, grooves that massage your eardrums, not assault them! The songs have one foot planted firmly in the garage music of the 60's & the other in the concerns & issues of the 21st century, just like The Doughboys, who got their start in 1963 but are firmly rooted & relevant in 2012.

Give Shakin' Our Souls a listen & you will agree that rock'n'roll is back in a BIG & soul-shakin' way!
 
- Produced and mixed by The Doughboys and Kurt Reil at House of Vibes in Highland Park, NJ
- Mastered by Alex Saltz at APS Mastering
- Liner notes by Mark Lindsay (Paul Revere & The Raiders)
- Distributed by Burnside Distribution
"'It's A Cryin' Shame' is to be the Coolest Song of the Week on 11/18!" -Little Steven Van Zandt, Underground Garage
"Governed by stomping rhythms, the wheezing howl of a honking harp and growling vocals, The Doughboys are right on the dough (pun intended) - hooray for The Doughboys!"- Beverly Paterson
"The Doughboys are for real...Dig The D-Boys and rave on!" - Mark Lindsay (Paul Revere & The Raiders)